In 2019, GearGrid announced that they were going to expand their storage solutions to the Public Works Market. GearGrid offers a wide variety of products that will help store and protect your Public Works PPE and gear.
The lockers we provide include Wall Mount lockers and Mobile & Free Standing Lockers. Within our Wall Mount Lockers, we provide Standard Wall Mount, Personnel Wall Mount and Tubular Frame Wall. Our Wall Mount lockers are designed to create a more open floor plan and creating space within your facility. Within our Mobile & Free Standing Lockers, we provide Standard Mobile & Free Standing Lockers, Personnel Mobile & Free Standing Lockers and Tubular Frame Wall Lockers. Benefits to our mobile lockers is that they are easily transportable and accessible. GearGrid lockers and storage solutions are made out of the strong steel wire and finished with the super durable TGIC powder coat. All lockers are designed with the open grid method which promotes maximum air movement, minimizes odor buildup and allows damp items to dry faster. In addition to our lockers, you can pair GearGrid Accessories to customize your lockers.
Additionally for the Public Works market, we offer a wide range of storage solutions that will help assist in your facility. In our General Storage & Organization, you can neatly and effectively store your gear and PPE. Each product being completely modular, you can customize these storage solutions to fit your storage needs. We offer the Adjustable Wall Mount Shelf and the Wall Mount Storage Panels which are perfect for utilizing wall space. To add on, GearGrid offers a wide variety of mobile storage solutions. Each being built on durable casters, you can store an abundance of gear and equipment while being easily transportable.  GearGrid also offers innovative Hose Storage that will end tangle hoses for good while making your hoses easily accessible.
GearGrid's Public Works Slinger Workstation is a safe and convenient storage solution to easily transport and access your tools. Being modular, you can adjust shelves and add our accessories to fit your facility's needs.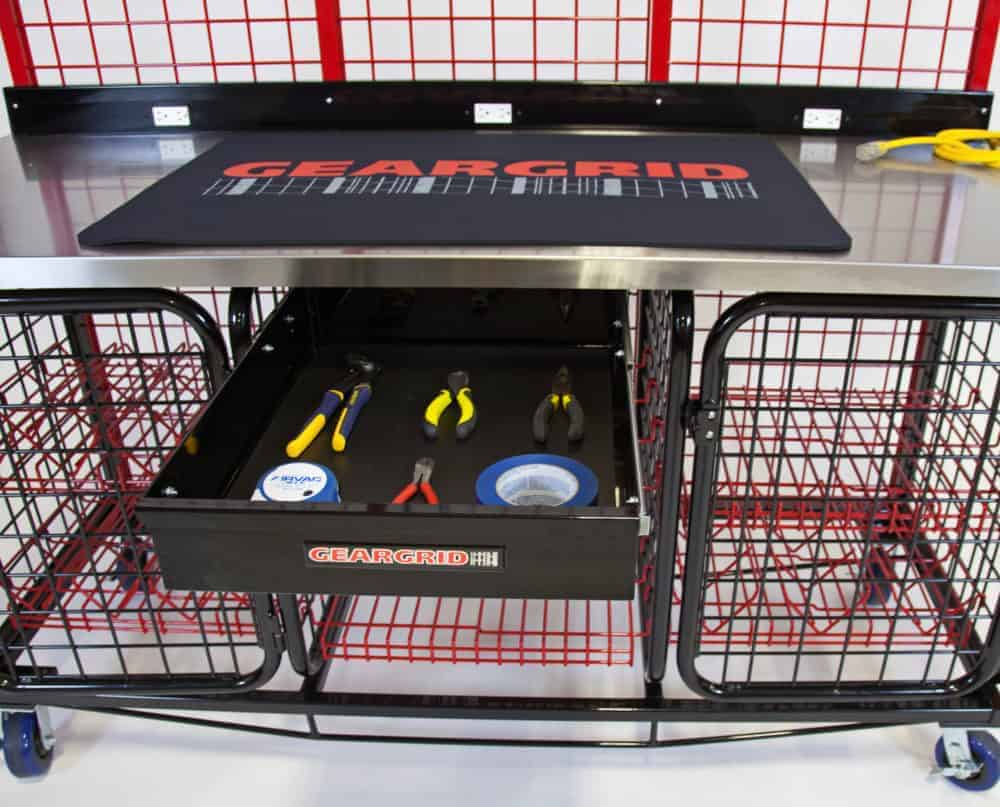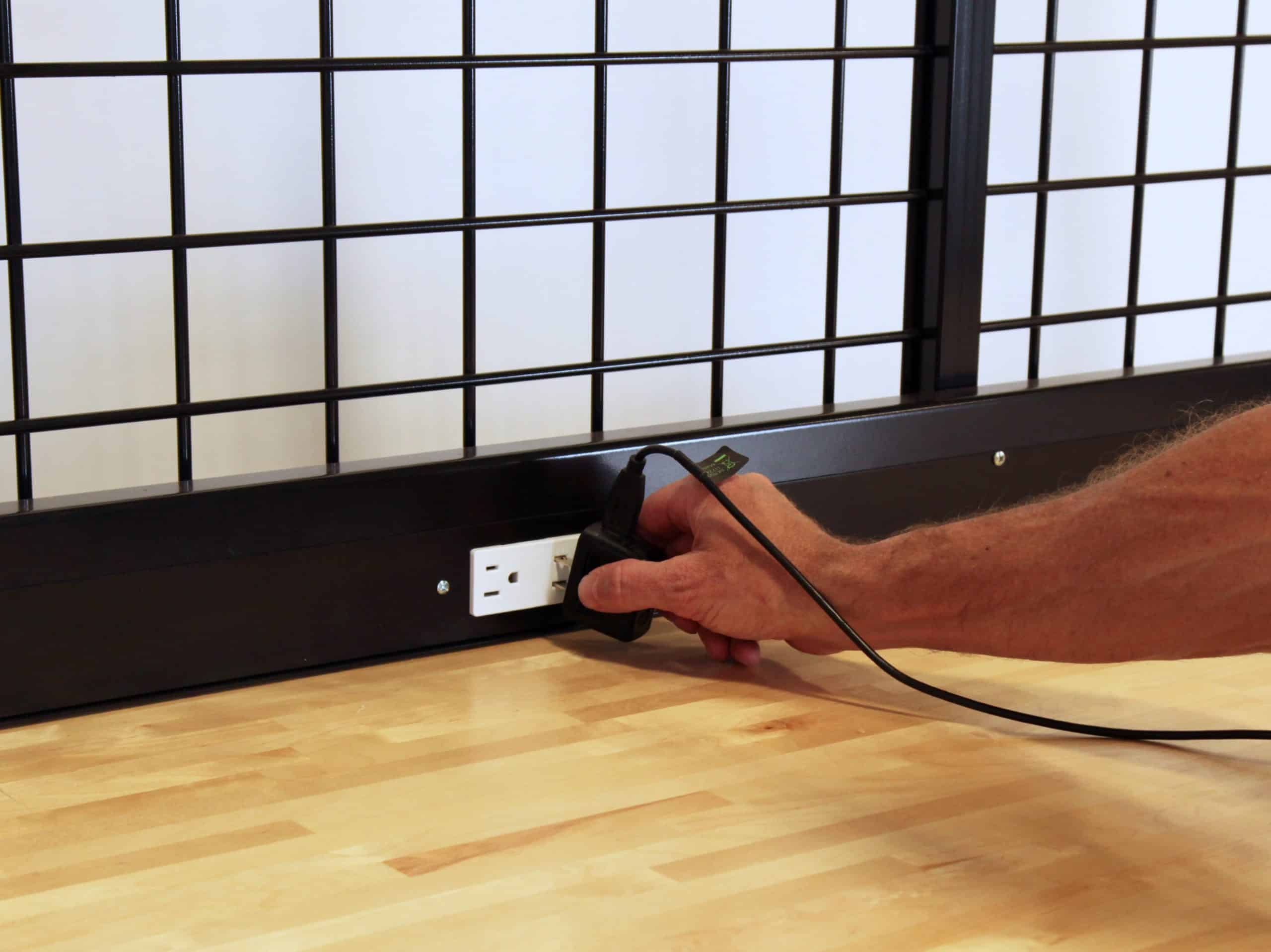 GEARGRID is excited to help assist Public Works facilities across the globe with finding ways to bring personal, customized items into facilities. Whatever your need may be, GEARGRID offers the smarter, stronger storage solution.
About GEARGRID
GEARGRID is the strongest and most versatile line of storage equipment on the market.
All GEARGRID products are manufactured in Forest Lake, Minnesota at its headquarters and production facility. Today you will find GEARGRID's full line of equipment storage and transport solutions used in stations nationwide and beyond. For more information visit www.geargrid.com or call 1-888-634-6694.