GearGrid's Paint Kit helps keep all your paint supplies organized and easily assessable in one centralized location. Constructed of heavy-duty materials, all the accessories allow for unlimited placement flexibility to meet your exact storage needs. This kit comes with everything you will need:
(1) ACS CoroPlast Shelf Liner
(1) ACS Dry Guide Coat Holder
(10) ACS Five Inch Single Hooks
(1) ACS Four Place Sandpaper Rack
(1) ACS Glove Box Holder
(2) ACS Mask Racks
(1) ACS Multi Rack
(1) ACS Orbital Sander Rack
(1) ACS Plastic Container
(1) ACS Rubbermaid Trash Can
(1) ACS Cart Shelf
(1) ACS Scuffing Paste Rack
(1) ACS Tape Basket
(1) ACS Three Place Spray Can Rack
(1) ACS Trash Can Holder
(1) ACS Utility Basket Holder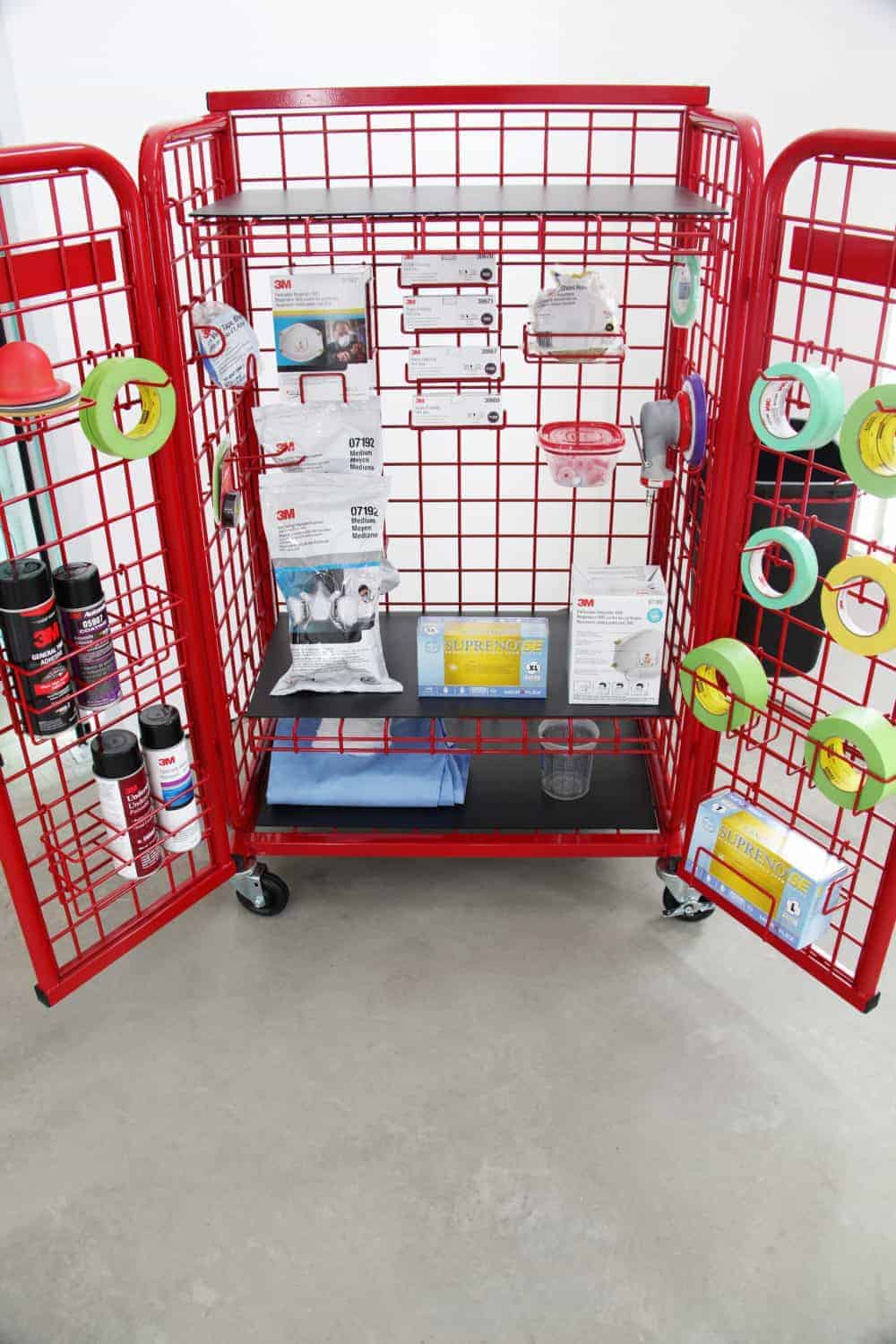 Whatever your need may be, GearGrid offers the smarter, stronger storage solution.
About GEARGRID
GEARGRID is the strongest and most versatile line of storage equipment on the market.
All GEARGRID products are manufactured in Forest Lake, Minnesota at its headquarters and production facility. Today you will find GEARGRID's full line of equipment storage and transport solutions used in stations nationwide and beyond. For more information visit www.geargrid.com or call 1-888-634-6694.