GearGrid's Barrel Lifter is the perfect solution to easily transporting tools and equipment on your jobsite. This barrel can hold up to 55 gallons and can be efficiently lifted from one level to another. This innovative system is built to standup to the rugged demands of construction sites and is made out of the durable heavy gauge steel. In addition, the lifters can be stacked which gives your site a maximization of storage space when they are in storage or on the jobsite. This lifter is extremely transportable and will ensure safety on the construction site.
Product Specifications:
Bottom Ring: 27″
Top Ring: 33″
Height: 41″
Weight: 46 lbs
Material: 5/8 CRS Steel Rod
Finish: Durable Exterior Powder Coat
Load Rating: 1,000 lbs
Product Features: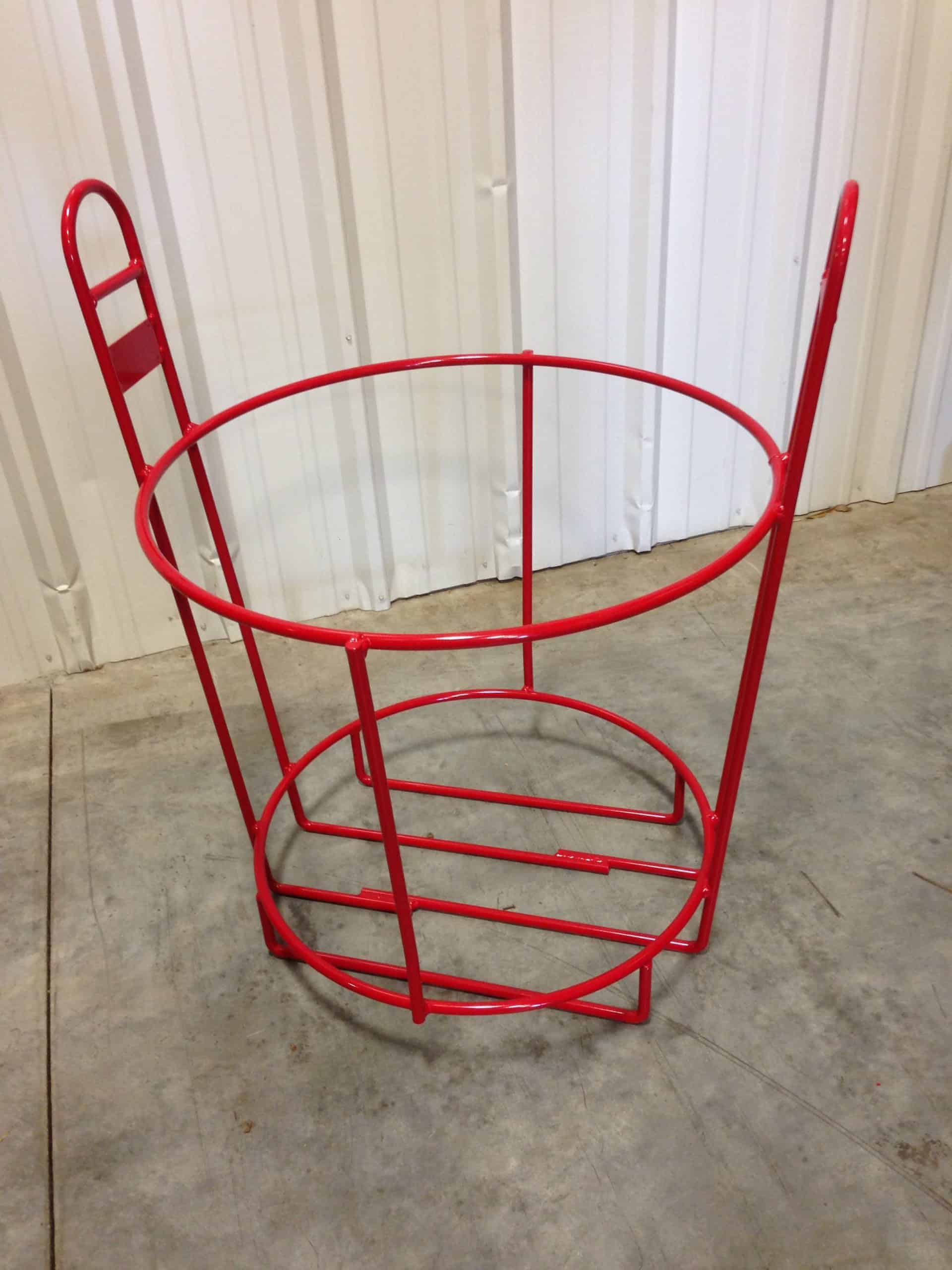 GearGrid prides itself on helping and providing their customers with the upmost customer service and care. "GearGrid team was great to work with. They first listened to my needs and then provided me with options to review," (GearGrid Customer). The GearGrid team likes to make personal connections with their customers and making sure the process of ordering and buying our equipment is swift and easy.
GEARGRID is excited to help assist departments/facilities across the globe with finding ways to bring personal, customized items into facilities/stations. Whatever your need may be, GEARGRID offers the smarter, stronger storage solution.
About GEARGRID
GEARGRID is the strongest and most versatile line of storage equipment on the market.
All GEARGRID products are manufactured in Forest Lake, Minnesota at its headquarters and production facility. Today you will find GEARGRID's full line of equipment storage and transport solutions used in stations nationwide and beyond. For more information visit www.geargrid.com or call 1-888-634-6694.